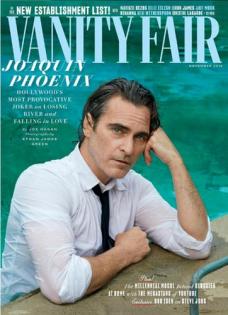 We recommend MagazineLine.com for your Vanity Fair magazine subscription. MagazineLine.com offers more than 900 magazine subscriptions at great discount prices. This is a great website for gift subscriptions, offering many payment options including Send Me a Bill. MagazineLine.com offers Special Deals for Students & Educators on many of their most popular magazine subscriptions.

MagazineLine.com Subscriptions -- Things to consider.
MagazineLine.com's Guarantee: If you're ever dissatisfied with any magazine you order from us, we'll gladly send a prompt refund for all undelivered issues.

Delivery: Subscriptions start with the next unlabeled issue when they receive a new order. Therefore, the time it takes the publisher to start a subscription depends on how frequently the magazine is published, the timing of the order in their labeling cycle, and the individual publisher.

Gift Subscriptions: To order a magazine as a gift just click the 'Buy as a Gift' button for the magazine you want to order. Once in the shopping cart you can see that a magazine will be ordered as a gift by verifying that the "Gift" box is checked under "Order Options." As you proceed through the checkout you will have the opportunity to add your recipient's mailing address.

Renewals: We can renew most of the magazines we offer whether the current subscription is through us or another source. There are a few publishers that only allow us to accept new orders. Contact us for more information.

MagazineLine.com's Vanity Fair Description: Vanity Fair Magazine covers the spectrum of our daily lives and culture. Written with incisive wit, each issue of Vanity Fair Magazine has articles on food, fashion, travel, and entertainment, as well as political and social commentaries and original works of fiction. In-depth reporting includes interviews with some of today's hottest artistic talents, plus you'll read reviews on movies, books, art, and the theater.

About MagazineLine.com: MagazineLine, the magazine subscription division of American Collegiate Marketing (ACM). Founded in 1974, we have provided satisfied customers with millions of discount subscriptions at up to 85% off the cover price.

MagazineLine.com Phone Number: 800-959-1676

Prices and details for magazines are subject to change for each individual merchant. Click on the Order Info buttons above to view the most up-to-date prices and information.