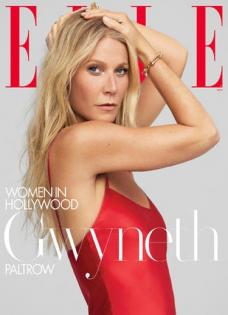 We recommend BlueDolphin.com for your Elle magazine subscription. BlueDolphin.com has a beautiful website and a long history of excellent customer service. But customer service is email only, they do not have a phone number. Their online magazine subscription manager allows you to easily update current orders, gift subscriptions and renewals. Their delivery and prices are good along with a great guarantee and customer service.

BlueDolphin.com Subscriptions -- Things to consider.
BlueDolphin.com's Guarantee: If you're not 100% satisfied with any magazine for any reason at all, you may cancel anytime within 90 days of placing your order and you'll get a full refund. There's no questions asked and any issues you get are always yours to keep. You enjoy the protection of bluedolphin.com's 90-Day RISK-FREE Guarantee on every magazine you try. Limit three subscriptions per order and one free trial per magazine. Blue Dolphin reserves the right to cancel an account if the risk-free trial is being abused.

Delivery: Standard delivery time for most magazines is 6 to 8 weeks. Some monthly magazines and those published less frequently may take a little longer.

Auto-Renewals: Continuous service is a special program available at bluedolphin.com to ensure you never miss an issue of your favorite magazine and you never have to deal with multiple renewal notices. With continuous service, you get no-hassle automatic renewals. When it's time to renew, we'll send you an e-mail notice to let you know. If you want to keep getting your magazine, you don't have to do a thing. We'll automatically renew it for you and your account on file will be charged. If you decide you don't want to renew for any reason at all, just let us know and we'll take care of that for you, too.

Gift Subscriptions: Ordering gift subscriptions at bluedolphin.com is easy! When placing your order online, simply indicate the order is a gift on the order form. To print a customized gift card, go to MagTracker after placing your gift subscription order. To customize and print a gift card, just choose the gift subscription and follow the easy instructions.

BlueDolphin.com's Elle Description: Elle magazine gives you everything you need to look like you just stepped off the runway every day. Elle is packed with lush color photography of today's hottest fashions... elegant beaded silk halters, fringe-bottom skirts, classic sweaters, barely-there beachwear, sexy getaway gear and so much more. Elle talks shoes, handbags, makeup, jewelry, travel, shopping, restaurants and much more -- all from the viewpoint of an eclectic, exotic and fashionable you. Only Elle delivers the latest trends from today's best designers, the inside scoop on the most glamorous stars, plus the secret to creating flawless skin, perfectly disheveled hair and those fabulous Hollywood bodies! Be the confident, breathtaking beauty you were born to be with Elle.

About BlueDolphin.com: BlueDolphin.com maintains direct relationships with magazine publishers to ensure that you always get the largest possible selection of titles, the lowest authorized prices online and the fastest and most reliable service.

BlueDolphin.com: Phone Number: Customer service is by email only.

Prices and details for magazines are subject to change for each individual merchant. Click on the Order Info buttons above to view the most up-to-date prices and information.